We offer best in class consulting services for project, resource and portfolio management using Planisware Enterprise.
Planisware Enterprise is a web based software solution to manage projects, resources, programs and portfolios at scale. All of our consultants have completed the Planisware academy certification and support companies of all sizes and industries in the successful implementation of Planisware Enterprise – from requirement analysis through configuration all the way to end user training. Even after the successful Go-live we help companies with best-practices and tips & tricks for the daily project portfolio management (PPM) business. Thanks to our close cooperation with Planisware, we can support Planisware customers in both SaaS and on-premise based environments.
Your Planisware Enterprise Journey
Let us be part of your journey and make sure you are reaching your goals within time and budget. There will be highs and lows because these goals are often moving targets, but with our experience and proven methodologies we will make sure to stay on track together.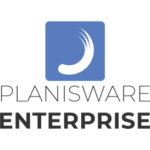 to successful implementation!
No matter if we are starting a brand new configuration project or entering phase two of your existing configuration, we will start off with conception workshops in which we are striving to understand your business processes in as much detail as possible and try to align these with the available Planisware Enterprise features. The result of this gap-analysis leads to a backlog of user stories which will be implemented during the following agile configuration phase.
In the last couple of years the agile methodology went mainstream and proved that it is a great tool for reaching moving targets, not only in software development projects. We have embraced this methodology and enriched it with Planisware Enterprise configuration specific aspects to deliver the best possible quality with the fastest pace desirable. Every team working on a customer project includes one certified scrum master who will make sure the methodology is understood and followed by the whole team from the beginning to the end so it does not matter if your company is already all-in on Scrum or this is the first project of its kind.
User Acceptance Test (UAT)
Every configuration created by our team is going through a defined quality assurance process starting with a developer test, the documentation of the configuration objects involved and a formal test case for the final verification. Based on a four-eye principle, no configuration is delivered to a customer environment without being thoroughly checked. While this quality assurance process is setting a very high bar, it cannot eliminate potential misunderstandings or undefined states. Therefore a user acceptance test is crucial to ensure the final configuration is matching the end user expectations. During the user acceptance testing phase customers are encouraged to test their end-to-end business processes to make sure that everything is ready for prime time.
After a successful user acceptance test it is important to make sure that the verified configuration is making its way into the production environment. This is achieved by a strict separation of multiple environments (e.g. Development, Test and Production) where data flows only downstream (from Production) and configuration only upstream (from Development). The transport of configuration objects includes only tested, verified and documented changes and is packaged according to proven best practices. Manual steps are reduced as much as possible but those necessary are clearly documented in a release procedure. This procedure is accompanied by detailed release notes documenting all changes in a way that is easy to understand for administrators and end users alike.
We think there is no "one size fits all" approach when it comes to Planisware Enterprise training. Business processes are unique and lead to specific configuration changes which should be reflected in an individual training concept. Our main goal is to empower administrators and users to make sure our customers are getting the best out of their investment in Planisware Enterprise. Based on the complexity of the configuration and the target audience we will select the best suited training offering which can range from individual training sessions through Planisware academy courses to custom e-learning videos.
We combine our Planisware Enterprise consulting expertise with state of the art video and sound recording technology to create unique training videos for your Planisware Enterprise configuration. With a professional speaker and an in-house sound recording studio we create high quality videos with multi-language (English, German, Polish) support.
When others might call it a day after a release is live in production our team will be there providing expedited support after a successful roll-out as long as needed. Some questions might only come up during every-day usage of a new tool and it is reassuring to know there is someone to reach out to.
Besides providing support to administrators and users we are also happy to share our best practices and tips & tricks we learned over th e years of working daily with Planisware Enterprise.
Time tracking for small and medium businesses
Side project, customer order or generic intent, with titra you are in charge and always up-to-date.
Our time-tracking app is project-based at its core. Featuring intelligent auto complete, you don't need any detailed planning to get started tracking your project time right away. 

Are you looking for professional consulting and support for your Planisware Enterprise project? We are certified experts in our area of expertise and have years of experience in successfully executing projects. If you are looking for an agile and highly motivated team for your next project, look no further – contact us today!